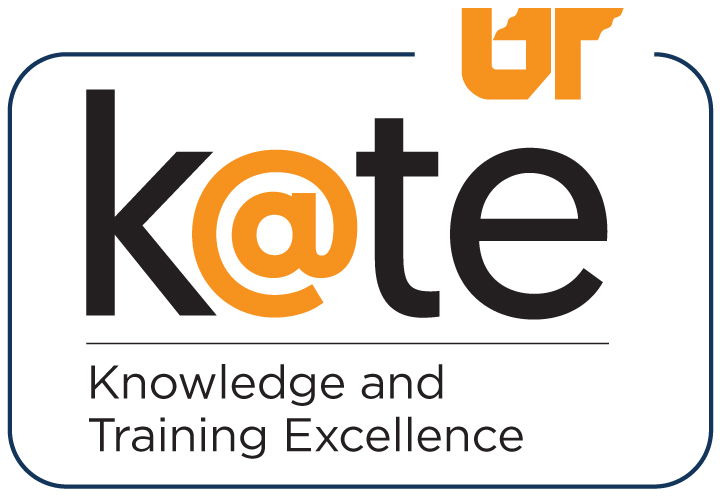 K@TE (pronounced "Kate") is the University of Tennessee's new Learning Management System for training and professional development.
Any questions or concerns please Contact Us.  
---
10 Week - National Forensic Academy Sessions    

(Learn more about NFA) 

Date
Title
Location
Duration
3/6/2017 - 5/12/2017
NFA Session XLIII (43) 

- 

CLASS IS FULL*

Oak Ridge, TN
10 Weeks
9/11/2017 - 11/17/2017
NFA Session XLIV (44) 

- 

CLASS IS FULL*

Oak Ridge, TN   

10 Weeks

1/8/2018 - 3/16/2018
NFA Session XLV (45) -

 CLASS IS FULL*

Oak Ridge, TN

10 Weeks

4/9/2018 - 6/15/2018
NFA Session XLVI (46) -

 CLASS IS FULL*

Oak Ridge, TN
10 Weeks
9/10/2018 - 11/16/2018
NFA Session XLVII (47) -

 CLASS IS FULL*

Oak Ridge, TN
10 Weeks
Spring 2019 (Dates TBD)
NFA Session XLVIII (48) -

Accepting Applications

Oak Ridge, TN
10 Weeks
---
*If the above National Forensic Academy Session is FULL you may still make it into a session due to a cancellation(s).  To be placed on a waiting list please send an email to: Melanie Wolfenbarger (Click Here)
---
---
Leadership and Other Classroom Training Registration Instructions;

click below:

We have a NEW registration system
To view course offerings go to:
  https://kate.tennessee.edu/leic/ 
1.  Click the Browse for Training button on the left side of the screen under the logo
2.  Click the name of the course you are intersted in.
3.  The different dates and locations of the courses will be displayed.
4.  Click Add to Cart to register for the course.  Click Proceed to Checkout.
5.  Fill out the registration form to create a NEW account OR at the top of the page use the 'Click Here' button if you already had an account in our old system Solution Point.
6.  You may pay for the class via credit card or be invoiced.
*If you require assistance or have questions, email leic@tennessee.edu for assistance or call 865-946-3201