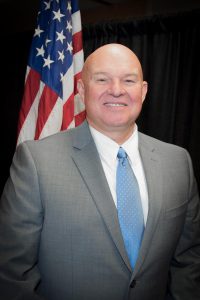 Tim Schade
Tim Schade joined LEIC in August 2017, as a Training Specialist, with emphasis on the numerous courses facilitated and conducted by LEIC and the National Forensic Academy (NFA). Tim came to LEIC with over 28 years of crime scene and forensic experience with the Knoxville Police Department. He is a Certified Latent Print Examiner through the IAI and has testified in numerous courts at various levels. He has also served on the Search and Rescue Team.
Tim has performed training for the Knoxville Police Academy and the Citizens Police Academy. He has been a trainer for the NFA since 2001, and taught DNA classes and train the trainer classes for DNA training. He also taught classes for LEIC in Forensic Applications to Bio-Terrorism, Forensic Training for the U.S. Air Force, Forensic Applications in Corrections, Crime Scene Management and Operations, Forensic Applications to Domestic Violence and Campus Sexual Assault, Forensic Photography, Latent Print Identification, and Latent Print Development.
Tim holds a Bachelor of Science in Criminal Justice Administration from San Diego State University, a Bachelor of Arts in Political Science and a Master's in Public Administration from the University of Tennessee, Knoxville.